Didier Saulnier
, founder,
dsaulnier(at)entreprisecontemporaine.com
Founder, graduated from Sup de Co Brest, Didier led, for nearly 20 years, a career in several international groups of consumer products, ranging from fast moving consumer goods to luxury: Sales Director for the launch of Red Bull in France, Shopper Marketing and International Customers Director at Coca-Cola Europe, he previously worked at Moët Hennessy Diageo and Procter & Gamble. Didier is member of the board of P&G Alumni France and a member of several associations of friends of contemporary art institutions, including Association for International Diffusion of French Art (ADIAF), which produces the Marcel Duchamp Prize, ff which he was a member of the selection committee in 2010 and 2015.

Emmanuelle Amiot

,

media & institutions,
eamiot(at)entreprisecontemporaine.com
PhD in Art History, Paris IV Sorbonne, Musée d'Orsay Prize 2006, Emmanuelle teaches from XIXth to XXIst centuries at IESA (Paris – London). She regularly publishes for L'Objet d'Art and Dossiers de l'Art, participated in various publications, including Neo-Impressionism Orsay en 2005, « L'art moderne et contemporain » (Larousse 2007), Alexandre Cabanel Montpellier in 2010, Claude Monet at Sabanci Fundation Istanbul in 2012 and Beijing in 2013; she is also a member of several associations of friends of contemporary art institutions including ADIAF.
Karine Duguet

, qualitative research consultant, kduguet(at)entreprisecontemporaine.com
After 11 years at Procter & Gamble France, first in charge of Consumer Immersion program and then as Market Research Manager in the market for feminine care products and baby diapers, Karine created in late 2008 KD Qualitative Research, consulting on the definition, engineering, moderation, interpretation and immersion in projects of Qualitative Research. Karine holds a BA from the University of Poitiers and a Master of Advancia (Paris Business School).
Sophie Cavaliero
, HR and SRE consultant,
scavaliero(at)entreprisecontemporaine.com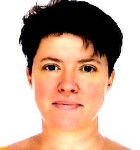 Human Resources Consultant, graduated from Sup de Co Clermont-Ferrand and IESA (3rd cycle on art market), Sophie combines HR "field" (Marks & Spencer) and international (Merck & Co , Europe, Middle East and Africa) background with her passion for contemporary art, including publications in 2011 and 2013 of 2 books on the Japanese contemporary art young scene, "Nouvelle Garde" and "Revelations".
Touffik Mentouri
, architect,
tmentouri(at)entreprisecontemporaine.com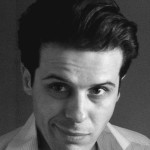 Architect, graduated from School of Architecture of Versailles, but also visual artist (drawing, photography), Touffik undertakes projects that are characterized by simplicity of forms serving the function. He has published in Janus magazine (No. 23) an article entitled "Back to the museum or the rebirth of Fun Palace".
Tristan Greillot
,
multimedia,
tgreillot(at)entreprisecontemporaine.com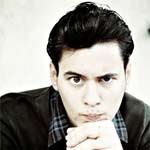 Multimedia specialist, graphic designer, web and sound designer, Tristan has completed a Direction & Digital Strategy 2d cycle at IESA multimedia, Paris. He has contributed to the articulation of several digital strategies in the cultural, industrial and communication sectors.

supporting entreprises from the social and solidarity economy